"All of the foods you will need to follow our diet & meal plans can be purchased at your local grocery store! We do not offer expensive pre-made meals."
Are You Ready To Lose That Stubborn Baby Fat?
We Can Help!
West Palm Beach Weight Loss Center
The Palm Beach Wellness Center offers medically supervised weight loss and diet programs using a combination of our customized diet and meal plans, moderate exercise, prescription medications when medically indicated, vitamin B12 Injections, Lipotropic MICC B12 Complex Injections and other supplements to help you achieve your weight loss goal safely. While enrolled in one of our weight loss programs you will see Dr. Sanchez or one of our medical staff at every visit. Our medical staff is always available to answer any questions you may have to help educate and support you through your weight loss journey. Contact us now for more information.
Proven Health Benefits of Weight Loss:

Increased Energy Levels
Lower Risk of Heart Disease
Increased Physical Mobility
Prevention of Type 2 Diabetes
Improved Mood and Well-Being
Lower Blood Sugar Levels
Increase Metabolism
Lower Blood Pressure
Improved Sleep Patterns
Lower Cholesterol
West Palm Beach Diet Doctor Specializing in:
Medically Supervised Healthy Diet & Weight Loss Programs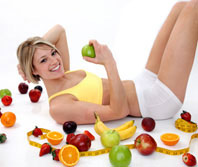 LIMITED TIME SAVINGS
Call Now and
SAVE 20%
On Your Initial Visit
Savings can not be used with other promotions